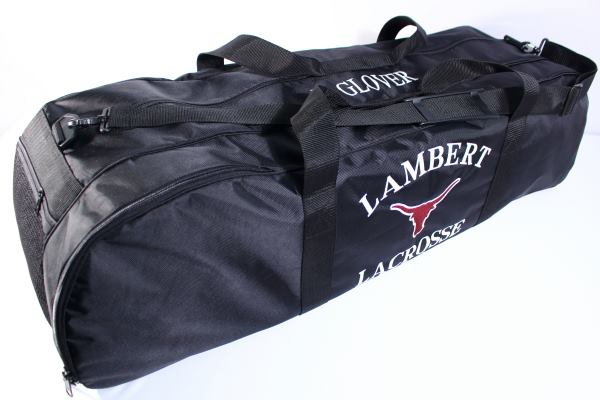 Order Custom Bags & Helmets!
Custom-designed for Lambert Lacrosse, this indestructible lacrosse bag has been used by every Lambert lacrosse player since our program began. Most players get their bags in middle school and keep them all the way through high school.
Due to manufacturer requirements, all bags must be ordered and shipped in bulk. Please place your order by midnight on Sunday, November 8, 2020. No exceptions. We expect to have all bags in hand by mid December. The cost of each bag, including shipping, is $120.00.
The official Lambert Lacrosse bag would make a great Christmas present for any player that does not already have one!